Van Eesteren Museum (Amsterdam Nieuw-West, Netherlands)
The Van Eesteren Museum is a museum in the Westelijke Tuinsteden (Amsterdam Nieuw-West). (Photo credits Luuk Kramer).
Organization Type:
Museum

Specialties:
Architecture
Public housing
Social history
Urban planning

Founding Year:
2010
Website:
Visit external website
Country:
Netherlands
City:
Amsterdam
Zip code:
1064 GV
Address:
Noordzijde 31
Description
Discover the post-war architecture and art of Amsterdam
The Van Eesteren Museum is a treasure trove of information about the cultural-historical legacy of the influential Dutch urban planner Cornelis van Eesteren.
Van Eesteren's work forms a highlight of post-war urban planning and architecture in Amsterdam. His designs and the special spatial urban outlay can still be seen in New West (including Slotermeer), Buitenveldert and parts of Amsterdam North.
Supported and run by local people, the Van Eesteren Museum in Slotermeer is a true neighbourhood museum.
Indoor Museum
The Van Eesteren Museum encompasses an indoor museum (in the Van Eesteren Pavilion) with a permanent exhibition Van Eesteren and temporary exhibitions on a variety of topics related to the architecture, design and social history of post-war years.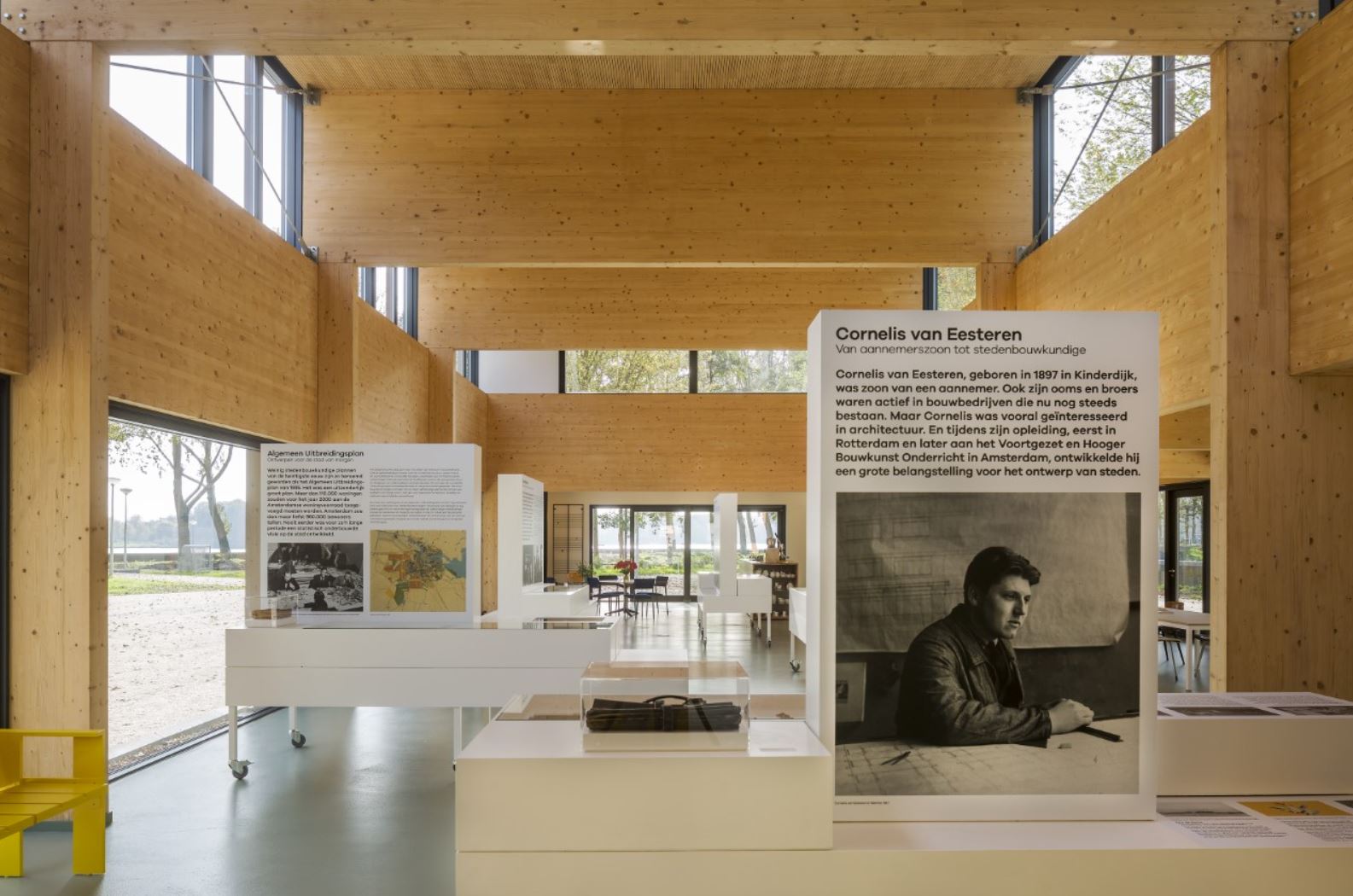 Outdoor museum and historic museum house
The Van Eesteren Museum also encompasses an outdoor museum where you can join a guided walk and learn more about his principles of light, air and space and a museum house where you can experience what the original houses were like in the 1950s.
Legend
Activities